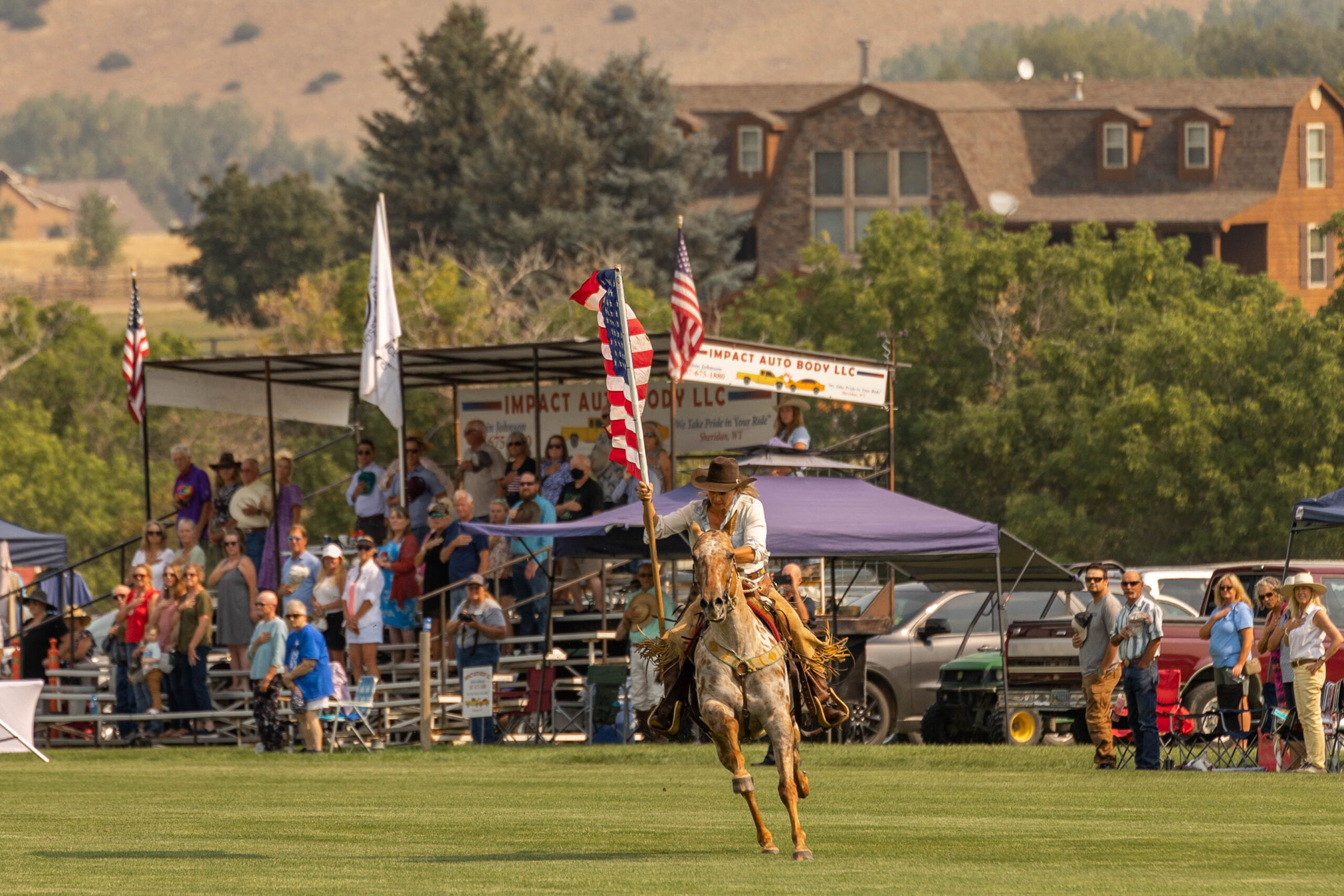 Sunday Polo
Pack a tailgate and bring the family!
Games are at 1pm and 3pm
Polo begins the first week of June and we play through Labor Day weekend. In June, the Sunday tournament games are at 1:00 pm. Then in July and August, there are two games each Sunday, at 1:00 and 3:00 pm. There are some tournament games on Friday evenings as well. The game schedule, along with the results of tournaments already played, is on the Schedule page. All games are weather dependent.
Polo Practice Wednesday and Fridays
There are practice games on Wednesdays and Fridays at 1:00 pm and 3:00 pm.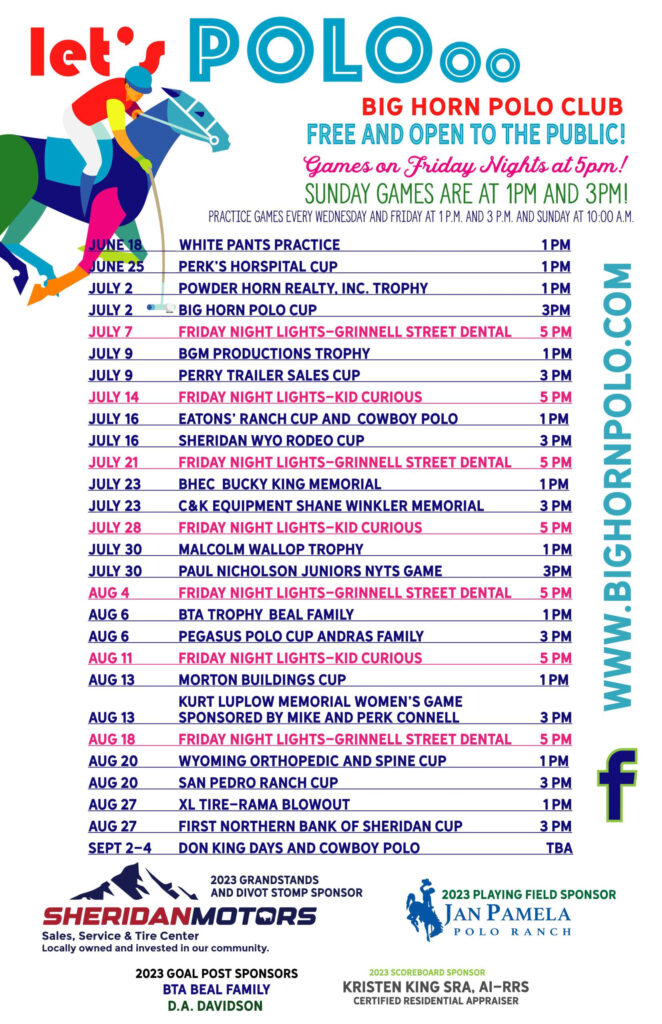 Location
The Big Horn Equestrian Center
352 Bird Farm Road
Sheridan, WY 82801
Mailing address
Big Horn Polo Club
P.O. Box 247
Sheridan, WY 82801