Polo School
The Big Horn Polo School is the opportunity of a lifetime to learn the sport. Our teacher is available to teach private or group lessons. Megan Flynn is a United States Polo Association Certified Instructor. Contact Megan Flynn to sign up at 414-651-8091 or email her at [email protected]
Novice riders are welcome
Rental horses and equipment are available to participants
A willing attitude, a sense of adventure, a good pair of riding boots and the love of horse and sport required!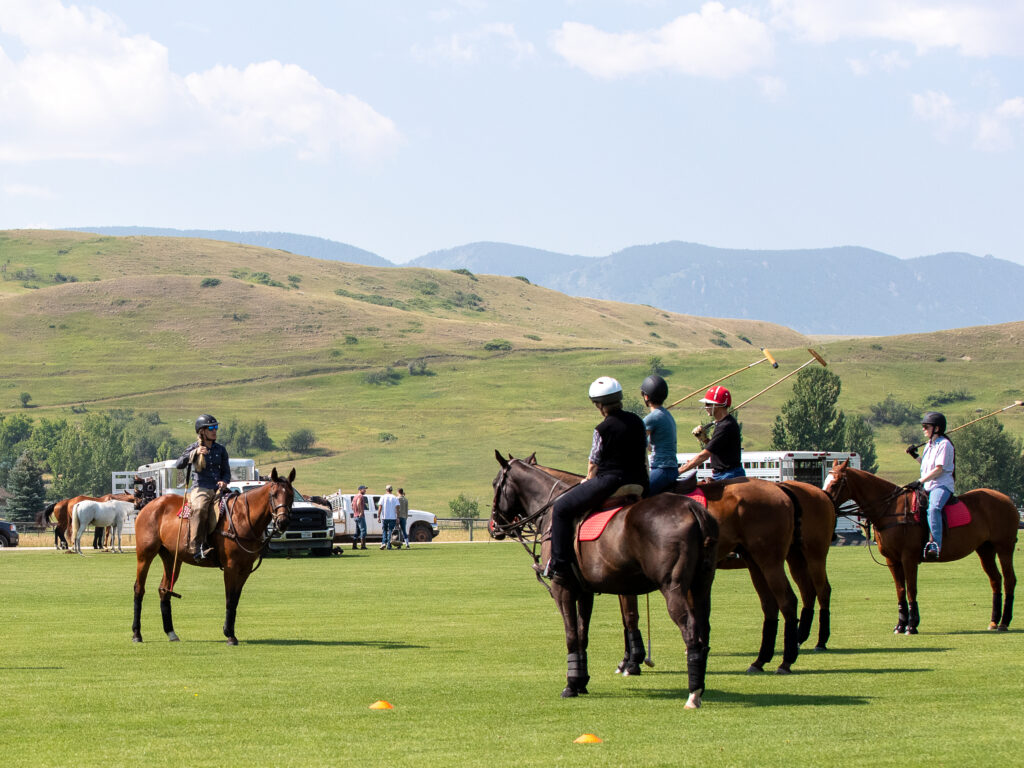 Polo School AND Lessons
Dates: Mid June through the beginning of September
Times: Thursday at 5pm and Saturday at 10am
Summer Polo School will be an 8 week course. Everyone will have the option of attending once or twice a week. No riding experience necessary. Use your own horse and tack or one of ours. Private and group lessons are scheduled at your convenience Tuesday-Sunday.
Megan will help players improve their game and get them ready to participate in Margarita League and eventually regular chukkers. For more information or to sign up contact Contact Megan Flynn at 414-651-8091 or email her at [email protected]
---
2023 Price List
Group lesson $90
Private lesson $100
Polo School
Once a week $700
Twice a week $1,400